Justin Serpone
Head Coach
In his ninth season leading the Amherst College men's soccer team, head coach Justin Serpone directed the Purple & White to a phenomenal and historical season that culminated in the program's first-ever national title.
Guiding his team to an 18-1-2 record (9-0-1 NESCAC), Serpone was named the 2015 NSCAA, D3soccer.com, and HeroSports.com Division III Coach of the Year. The 18 wins for Amherst in 2015 ties the program's high watermark for victories as Serpone's 2013 squad also finished that season with an 18-1-2 ledger.
Since taking the reins in 2007, Serpone has amassed a superb 138-17-24 overall record which includes four NESCAC championships (2008, 2011, 2012, 2013); nine appearances in the NCAA Division III Championship tournament; eight Sweet 16 berths; four Elite 8 appearances; a pair of Final Fours; and the program's first national championship in 2015.
Amherst College
Dennis Bohn
Head Coach
In 15 seasons under the guidance of Dennis Bohn, the Lafayette men's soccer program has produced nothing but winning teams. Bohn has led the Leopards to winning seasons in 12 of his 15 years on College Hill, three Patriot League championships and three NCAA Tournament berths. His overall record entering his 16th season at Lafayette is 132-92-55 with a 46-44-23 mark in Patriot League play and a 68-28-22 tally at Oaks Stadium.
Lafayette College
Justin Makar
Assistant Coach

Justin Makar joined the U-M men's soccer staff prior to the 2014 in the role of program assistant. He joins the Wolverines after spending four seasons on the sidelines as an assistant coach at Lafayette College, and was the programs No. 1 assistant and recruiting coordinator in 2013. Prior to that, he primarily worked with the Leopards' goalkeepers as well as the recruiting and scouting efforts.
He will be directly responsible for the day-to-day operations of the program, including team travel, video and other duties as assigned.
University of Michigan

Drew Hutchins
Assistant Coach
Drew Hutchins completed his second season as an assistant coach of the Big Red in 2017, helping the squad improve to a 7-8-2 overall record and a 2-4-1 showing in Ivy League play. Hutchins? presence on the sidelines proved to be valuable as the team?s offensive productivity nearly doubled from the previous season. Cornell?s 22 goals were the third most in the league that year.
He was also instrumental in guiding the team to a monumental overtime victory over No. 11 Syracuse, marking the first time that the Big Red had defeated the Orange since 2001.
Cornell University

Taylor Thames
Assistant Coach

Taylor Thames will enter his first season as an assistant coach at Army West Point in 2019.
Thames spent the past four seasons as an assistant coach at the University of Cincinnati. He assisted in recruiting, while overseeing equipment, travel, the program's budget and NCAA compliance records. He also prepared and executed the conditioning and recovery programs, as well as team training with a specific emphasis on the goalkeepers.
Prior to his time at the University of Cincinnati, Thames held coaching stints at Stony Brook University and Mount St. Mary's.
CLICK HERE TO VIEW FULL BIO
Army West Point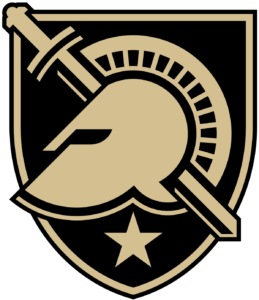 Shane Rineer
Assistant Coach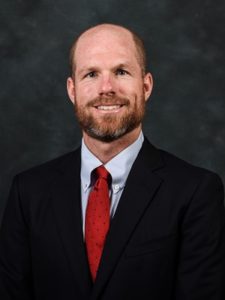 John W. Beyer Head Men's Soccer Coach Erik Ronning announced the hiring of Shane Rineer as the Raiders' assistant coach on Feb. 2, 2018. Rineer arrived at Colgate after an impressive seven-year stint as head coach at Haverford.
"I am thrilled that Shane will be joining our staff and be a part of the Colgate Soccer and Colgate Athletics families," said Ronning. "He is a proven winner and a great leader who will be a terrific role model for our student-athletes.  Shane's work ethic and knowledge will enable him to hit the ground running and help this program continue to reach new heights."
Rineer guided Haverford to three NCAA Tournament appearances, three Centennial Conference Tournament Championships and an 87-38-12 overall record during his seven years at the helm. He orchestrated the Fords' first-ever run to the NCAA Elite Eight in 2015 as Haverford recorded a program-record 18 wins.
Colgate University

Adam Batista
Assistant Coach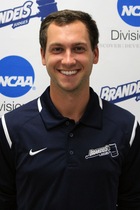 Adam Batista joined the Brandeis men's soccer coaching staff in early 2017. In his first season on the Judges' sidelines, he helped Brandeis post a 17-5 record and reach their second-straight NCAA Division III Tournament Final Four.
Batista came to Brandeis after two years at Wheaton College, where he helped the Lyons reach the NEWMAC championship game in 2016. At Wheaton, he was an assistant under legendary coach Matt Cushing.
Brandeis University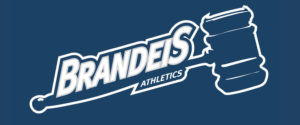 Charlton Muhlauri
Assistant Coach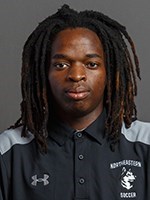 Charlton Muhlauri will serve at the Coordinator of Operations for the 2018-19 season.
Northeastern University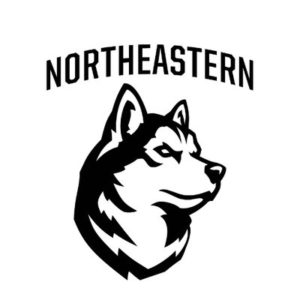 Tyler Sheikh
Head Coach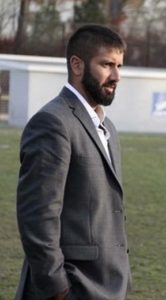 On July 30, 2018, Bates College Director of Athletics Jason Fein announced the appointment of Tyler Sheikh, most recently head coach at Knox College in Illinois, as the ninth head coach in the men's soccer program's 56-year history.
"We are thrilled to welcome Tyler to the Bobcat family," said Fein. "Not only have his teams excelled on the field, but the search committee was also impressed by his passion for educating and supporting the entire person, in all academic and personal pursuits. His commitment to community service, social justice and alumni engagement all helped make him a terrific fit for Bates. I am looking forward to working with him and to the Bobcats continuing their upward climb this fall."
"I've always felt a pull to the NESCAC, the best conference in the country" said Sheikh, referring to Bates' New England Small College Athletic Conference. "Six years ago, an opportunity like this was kind of a pipe dream. Now I feel prepared to realize a goal for me and my budding family: to return home to New England and work with the young men at Bates."
Bates College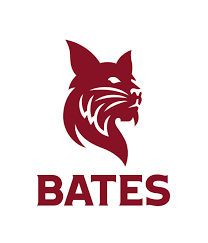 Ken Bovell
Head Coach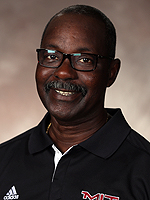 Ken Bovell enters his second season as the head coach of the MIT men?s soccer in 2016 after an extremely successful first year in which he led the Engineers to a program record mark of 18-3-1 and the Sweet 16 of the NCAA Division III Tournament. Prior to his promotion to head coach last year, Bovell served as an assistant for two seasons under then head coaches Aidan Byrne and Mike Singelton.
As part of the success that Bovell brought to the MIT men?s soccer program, he was awarded with both the NEWMAC Coach of the Year and ECAC Division III New England Coach of the Year accolades in 2015.
MIT

Devin O'Neil
Head Coach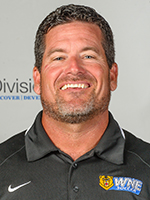 Former UMass men's soccer interim head coach Devin O'Neill, a West Springfield native, completed his third season as head coach of the Western New England University men's soccer program in 2017.
The Golden Bears were again one of the top teams in the CCC last fall under O'Neill's leadership, as Western New England finished 12-7-1 overall and 6-2-1 in league play to earn the third seed in the CCC Tournament. Six student-athletes earned All-CCC honors, including Offensive Player of the Year Troy Remillard, who went on to become Western New England's fourth All-American in program history.
O'Neill led the Golden Bears back to the national stage during his second season in 2016, as Western New England earned a trip to the NCAA Division III Tournament for the ninth time in program history after claiming the team's sixth CCC title and first since 2013.
Western New England University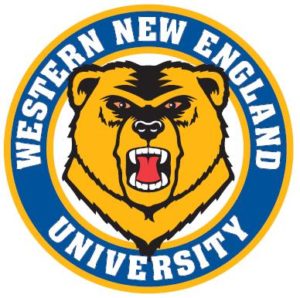 John Evans
Head Coach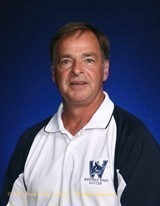 2018 season: John Evans led the Owls to the MASCAC tournament quarterfinals before being eliminated by a penalty kick to Worcester State. The owls lost only one game in league play going 3-1-3. Westfield had four players chosen to the MASCAC all conference teams. Kieran Moriarty, Brodie Keene, Tyler Diotalevi and Sinha Kunphel were all named to the league's second team.
2017 Season: The Owls made a historic run to the MASCAC title game despite entering the conference tournament as the sixth-seed.  The Owls eliminated the #3 and #2 seeds on the way to a matchup with Salem State in the title game finallly falling 3-2 in penalty kicks.
Westfield State University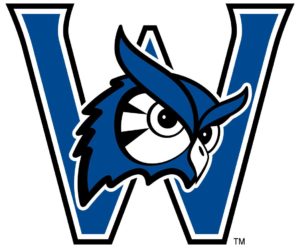 Zachary Grady
Assistant Coach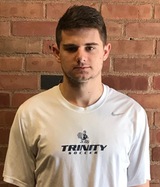 Zack Grady joins the Trinity coaching staff in the spring of 2018 after being a part of the coaching staff at Wheaton College from February 2016 through last fall.
While at Wheaton, Grady helped coach three All-New England players, three New England Women's and Men's Athletic Conference (NEWMAC) All-Conference First Team players and the 2016 Rookie of the Year. Grady also coaches for NEFC, based out of Taunton, Mass., and has coached at Liverpool FC International Academy in Plymouth, Mass.
Trinity College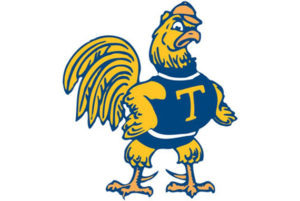 Peter Mendel
Head Coach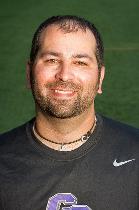 In 2016, Mendel led the Curry Men's Soccer team for his tenth season. The 2016 squad posted a 6-13-1 overall record and qualified for the Commonwealth Coast Conference (CCC) Tournament quarterfinals.
In 2015, his squad qualified for the Commonwealth Coast Conference (CCC) Tournament quarterfinals. The team finished with a 10-9-1 overall record.
In 2014, he led his team to the Commonwealth Coast Conference Quarterfinals. Following that tournament his squad earned a bid to the ECAC Division III Tournament as the #6 seed. The Colonels defeated the #3 seed Bridgewater State to advance them into the Semifinals where they fell to the #1 seed Endicott College. Curry finished the season with an 11-10-1 overall record.
Curry College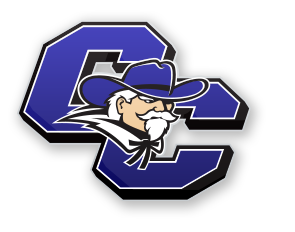 James Greenslit
Head Coach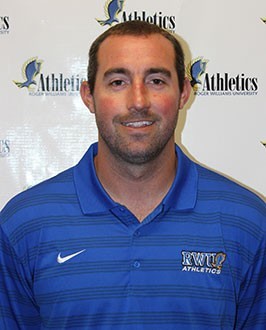 James Greenslit enters his third season as Head Coach of the Roger Williams University Men?s Soccer program for the 2017-18 academic year.
Greenslit guided the Men?s Soccer team through a difficult schedule that saw the Hawks face five teams that ended the season regionally ranked. One of those teams was sixth-ranked Wheaton College, whom the Hawks defeated 1-0 win back in late September. The team would clinch the #5 seed for the CCC Tournament and place three student-athletes on the All-Commonwealth Coast Conference Team.
Roger Williams University